Back from Berlin!! Oh wow, it had really impressed me, so beautiful, so much history, so cosmopolitan, so alternative. We've been there for five days crushing in our friends apartment (thank you guys <3) and we've had time for everything, visiting monuments and museums, hanging around in the coolest districts and getting to know Berlin's nightlife. Even though, I only have pics from three days, the other two days I decided to disconnect and enjoy the city with all my senses.
Here I leave you with some pics from the first day of the Brandenburg Gate and the Jewish Memorial. We took the
Sandeman's Free Tour
, for those who don't know what it is, is a tour where you tip the guide depending on how well he has done his job, so they try their best and make incredible tours, I totally recommend it (I've taken it in 5 different cities and it's totally worth it).
See you tomorrow!!
Bisous,
B.
¡Ya estoy de vuelta! Wow, ha sido increíble me ha impresionado muchísimo, tan bonita, tan cosmopolita y alternativa y, sobre todo, con tantísima historia. Hemos estado 5 días en casa de unos amigos (¡gracias otra vez!) y hemos tenido tiempo para todo, visitar museos y monumentos, pasear por los barrios más guays de la ciudad y descubrir el encanto de la noche berlinesa. Aún así, sólo tengo fotos de los tres primeros días ya que los otros dos decidí desconectar y disfrutar de la ciudad con todos mis sentidos.
Os dejo con las fotos del primer día de la Puerta de Brandemburgo y el Monumento al Holocausto. Hicimos el Sandemans Free Tour, para aquellos que no lo conozcais es un tour en el que pagais al guía en función de lo bien que haya hecho su trabajo por lo que se esfuerzan al máximo y hacen unos tours increíbles, lo recomiendo totalmente (yo ya lo he hecho en 5 ciudades distintas y merece la pena).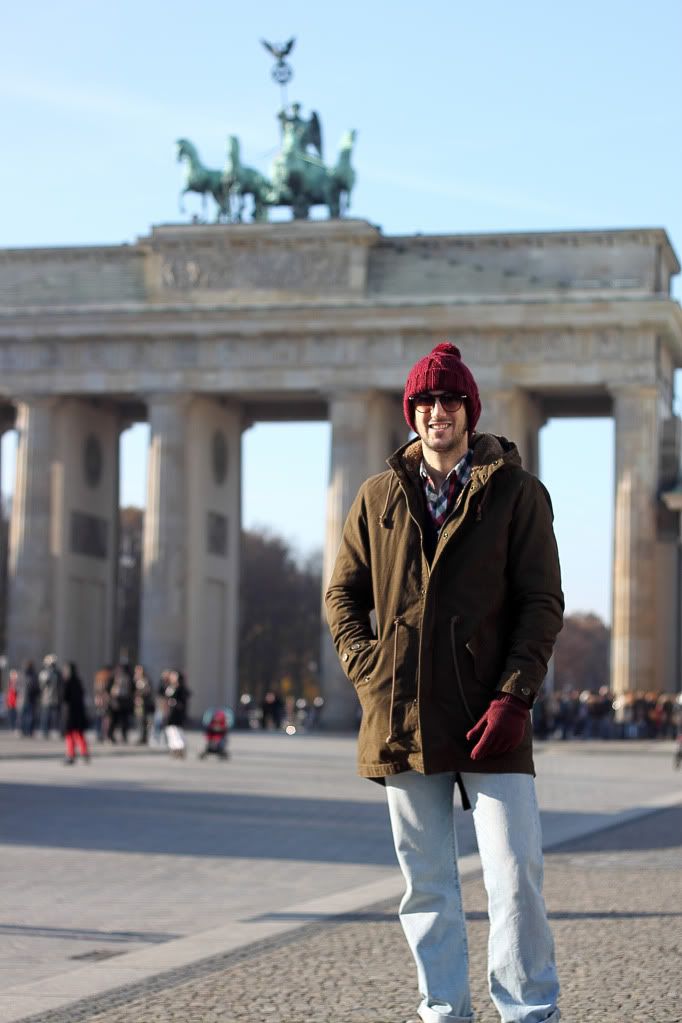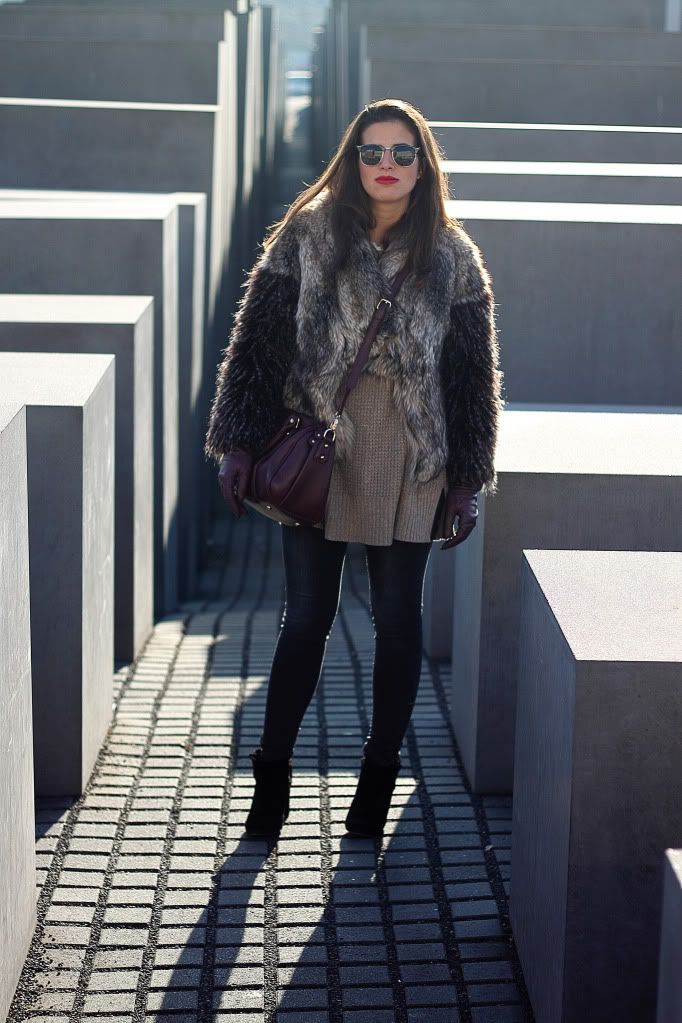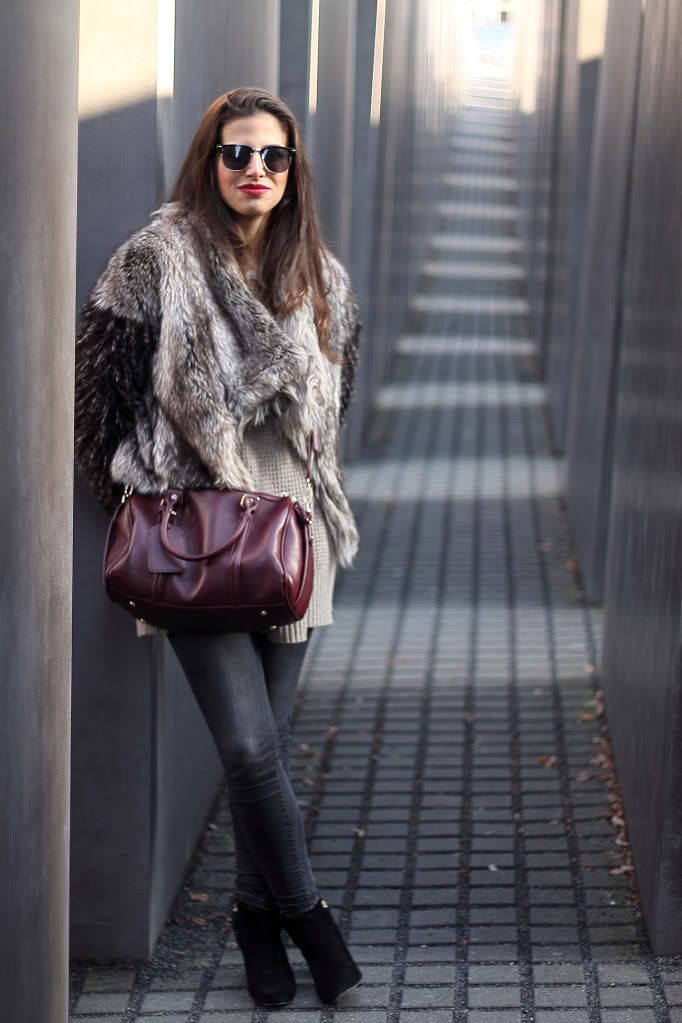 CLICK IMAGES TO SEE THEM BIGGERS
OUTFIT
Jumper: Zara
Booties: Zara
Sunglasses: Asos
Jeans: Pull&Bear
Faux fur coat: Zara
Gloves: H&M (aw12)
Bag: Urban Outfitters (aw12)
www.Walking-Around.com